NFT World is excited to introduce the Metaverse browser extension! Now available on the Chrome Store:
With all the new content being introduced within the Metaverse, it can become daunting to keep track of scene locations, websites, and other Metaverse resources across the web.
The Metaverse browser extension saves you time by making these resources accessible from a single interface. Relevant ads serve to increase awareness around some of the most popular scenes and website destinations. Please show your support by visiting these placements! And don't hesitate to reach out to us if you have a scene or a website of your own that you'd like to promote.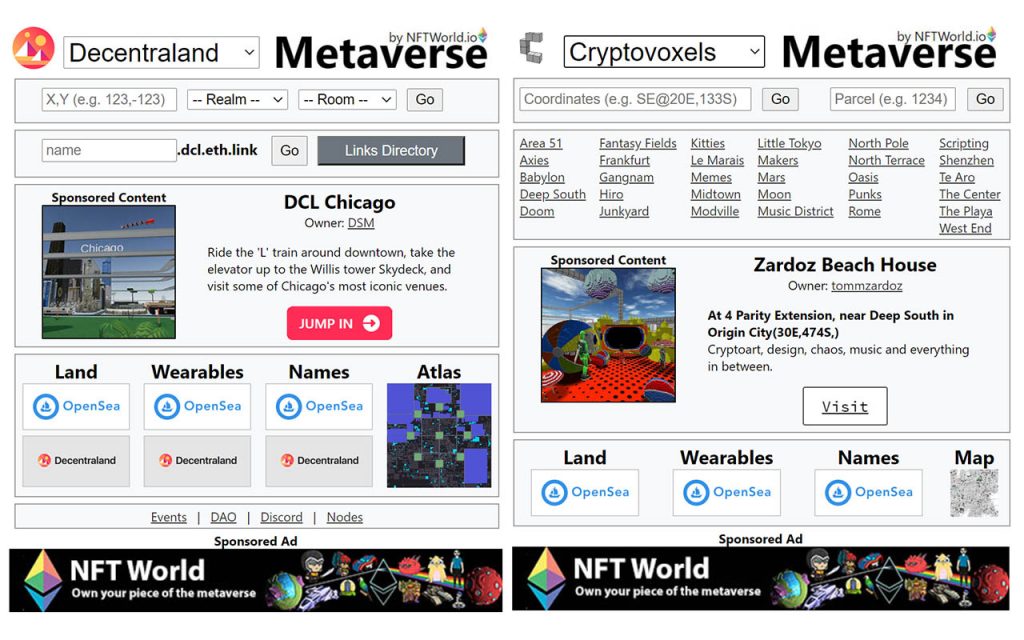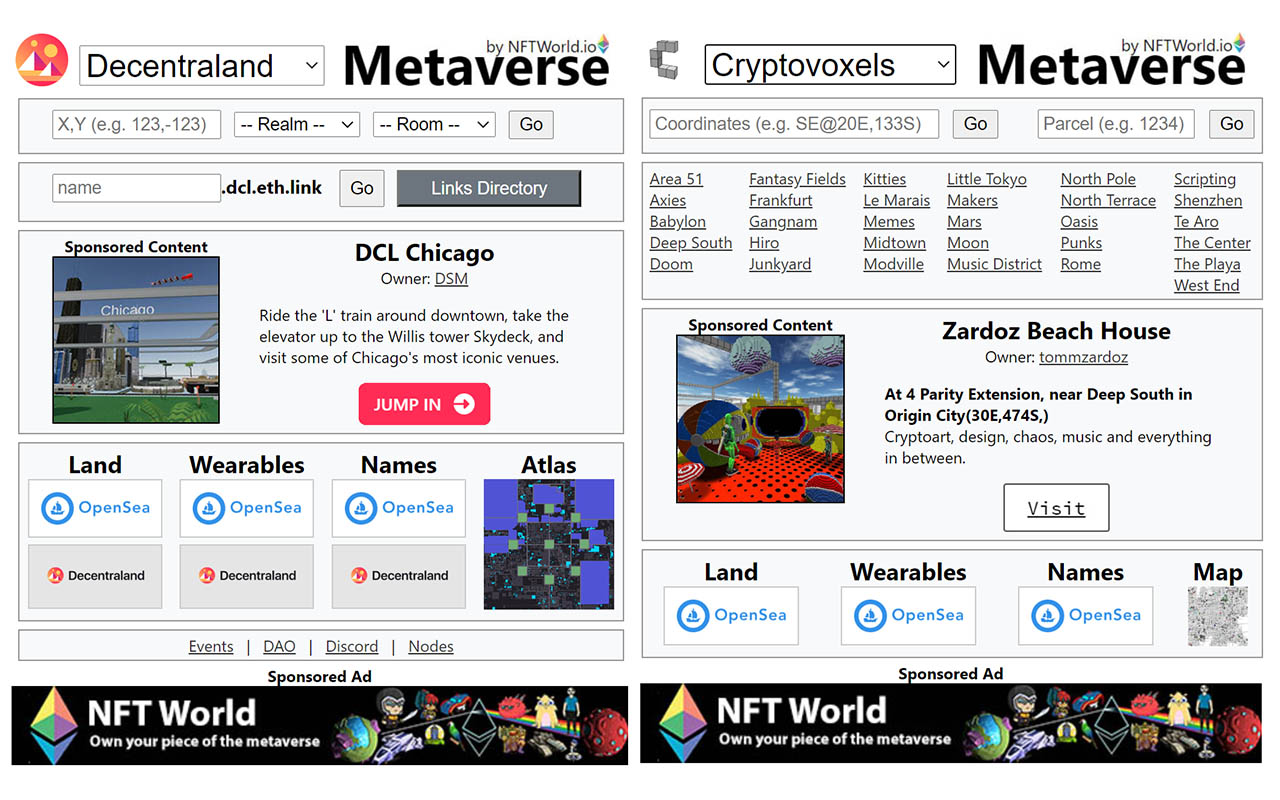 We Appreciate Your Feedback
Have additional ideas for ways to improve Metaverse? We are dedicated to continued development in order to make this browser extension even more useful as usage growth increases and as the NFT space matures.
Bugs? Please notify us right away if you notice anything out of sorts while using the Metaverse browser extension.